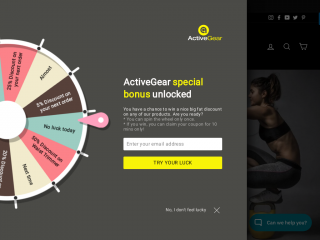 At ActiveGear®, we're all about designing and providing the best possible sports equipment and accessories on the market to enhance and facilitate a successful active lifestyle.

We know just how important it is for you to stay fit and keep moving - whether you're dedicated to your daily gym workout, or your afternoon run. With that in mind, we develop products to support your comfort, enhance your performance, and improve your endurance, day after day.

Every product we produce - from our waist trimmer belts and calf compression sleeves to our knee supports, have undergone vigorous testing to ensure maximum performance, incredible durability, and top-of-the-range satisfaction for all of our customers. We want you to be sure that you're receiving the very best every time you reach out to us for sporting help.

What's more, the supportive pieces that we create are designed to stay lightweight and comfortable every time you wear them, to ensure that you can lose weight fast, stay active, and achieve more than ever before.

Get ready to take control of your workout with ActiveGear®.