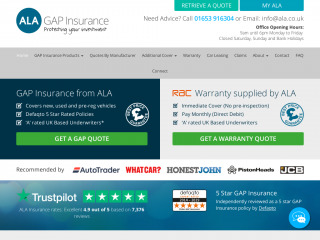 Since 1990 ALA has been dedicated to providing top quality financial products within the motor industry to both the personal and corporate client.
As an FCA authorised company we are able to offer specialist insurance policies developed with our extensive knowledge of the market in which we operate.

From this website you can buy our products online with the confidence of knowing you are dealing with one of the UK's longest established and most respected GAP Insurance Brokers – specialists in the products we offer.