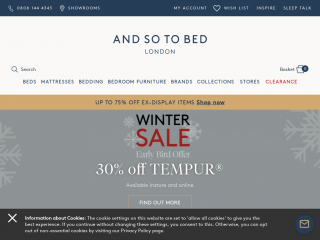 And So To Bed was founded over 30 years ago as a specialist in fine antique beds and has over time become one of the leading bedroom specialists.

Each piece is handmade and finished by artisans devoted to their craft. Veneers are applied with precision and hand carvings are painstakingly produced to ensure the highest possible standards.

This inherently British brand has remained immersed in delivering exceptional quality and original design throughout their 30 showrooms across the UK and overseas.