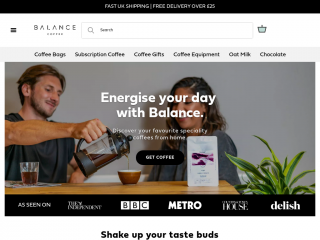 Hi I'm James, the Founder of Balance Coffee.

I believe that drinking ethical and sustainable coffee is no longer a choice.

After 8 years of working in the industry, I set up Balance Coffee during the Covid-19 pandemic, with a vision to use my experience in the industry and passion for coffee as a tool to create change.

We're on a mission to create change using a few simple initiatives that ensures every cup of Balance Coffee positively contributes to people and our planet.