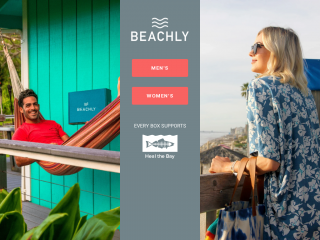 BEACHLY is a quarterly curation of beach-inspired lifestyle products. With a women's box and a men's box to choose from, the only decision to make is how quickly you can sign up everyone you know!

Tailored to the season and your location, the BEACHLY tribe is rocking the best in beach style year-round. Each box contains a mix of accessories, beauty/skincare products, apparel, lifestyle products and more!
1% of proceeds from each box ordered is allocated toward beach cleanups and coastline protection. If we all do a little, we can do a lot.