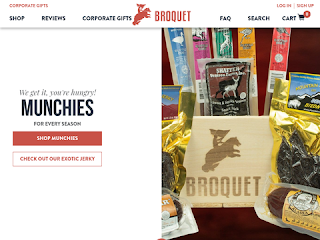 Buying gifts for guys is easy - buying amazing gifts for guys they'll love and use is harder.

That's where Broquet comes in. The Broquet goal is to curate awesome, manly gift boxes that come in cool packaging and make a real impression. These are the gifts for guys who love to drink with style, guys who are masters of the grill, guys who take good care of their facial hair and groom with pride. We celebrate and elevate the art of manliness, whether that's taking geeky gifts up a notch or offering a more masculine way to smell great.

We want men to find amazing packages of stuff they'll love. We want the people buying things for these men to say no to boring presents and say yes to reclaimed cigar boxes and real wooden crates full of manly gift ideas that he'll actually use.