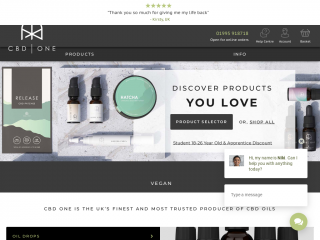 CBD ONE IS A UK-BASED, FAMILY FOUNDED WELLNESS BRAND THAT HARNESSES THE POWER OF HEMP.

We guarantee high-quality, effective products, every time: we pride ourselves on being the reputable solution to a market filled with empty promises and dishonest health claims.

Our plants are harvested by Hemp farmers with three generations of knowledge.
After the harvest, co-founders Nick and Alex liaise with our team of experts in the Netherlands, picking the highest-quality extracts to manufacture into our powerful products. Hemp deserves the best treatment, and we're committed to transparency, from start to finish.