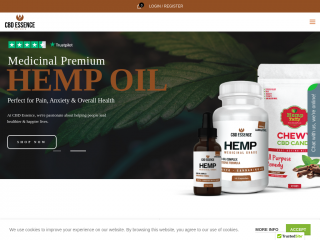 Since 2014, We've been excited about helping people lead healthier and happier lives. Our main goal is to provide the most consistent and best CBD oil. We focus on producing high-quality, pure, and 100% natural CBD oil made daily in small batches to maintain the highest quality and consistency.

Our mission is to provide high-quality CBD products that guarantee consistent efficacy and trusted ingredients. CBD Essence was founded on the principle of providing our customers with simply-made and effective CBD products.
We use a "small batch" approach when making our products as well as all-natural ingredients and standardized manufacturing processes. The result is a quality product that has the highest absorption and potency on the market and is free of harmful contaminants and additives.