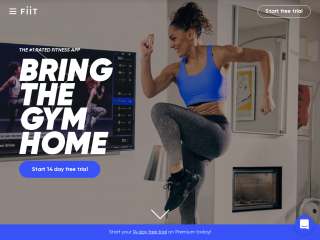 Fiit was founded in 2017 by three friends with a vision to make the world's best fitness classes accessible to everyone. Whether you're an experienced athlete or just starting your fitness journey — Fiit was created to help you keep progressing and pushing the boundaries of what you think you can do. And how good you can feel.

From the most in demand trainers and in-house DJs, to our team of developers and data scientists, we work with the smartest tech to make each workout an experience that'll keep you coming back.

But it doesn't stop there. The feedback from our ever-growing community ensures we're always evolving, so you're never stuck in a boring workout routine again.