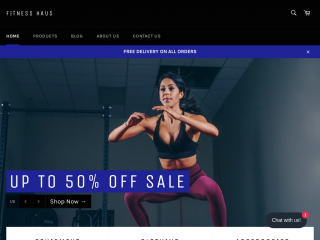 San and Steve (both fitness enthusiasts and qualified trainers) were affected by the lockdown of March 2020 as gyms were closed and they weren't able to train as usual. They then decided to find a work around by bringing the gym to the home - without the clunky and expensive fitness equipment.

This is when they realised that they were not alone with this issue... and so FitnessHaus was created. Fitnesshaus is a place for affordable and flexible training equipment and accessories to make sure you have good workout routines at home!

From a resistance glute band workout, to dumbbell training at home, there's plenty you can do for low prices without sacrificing workout quality.
Bottom line is - lockdown or not we will all need a house of fitness to keep us versatile.