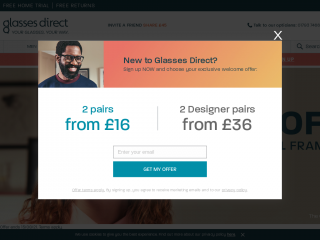 Founded in 2004 as a result of one man's quest for affordable glasses, MyOptique Group has grown to service over 3 million customers a year.

The main goal was to provide an accessible option for people in need of corrective glasses, and since then, Glasses Direct has gone from strength to strength.

Now the UK's leading online prescription glasses retailer, with over 1,000 frames available, there is a shape, colour and style to suit everyone!