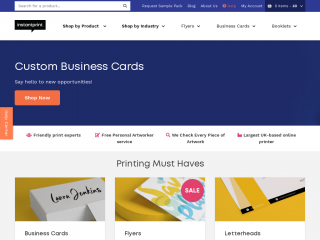 Every business should be able to create print that shows off just how incredible they are. Not only should this print look amazing, it should also be easy to design, sharply priced and quick to arrive. That's what we think anyway.

instantprint is dedicated to helping businesses create fantastic flyers, brilliant business cards, beautiful booklets, ridiculously good roller banners – and, well, anything else they could possibly want to print!

That's why you'll come into contact with a lovely bunch of real people all the way along your print journey. From our award-winning customer service team, to our studio team's tremendous 10 point check, we'll make sure your products are printed right first time, every time.