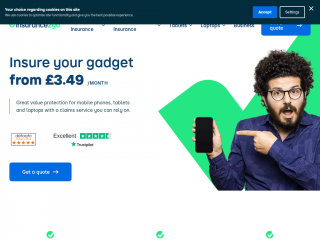 Insurance2go was set up in 2007 and is the trading name of Loyal Insurance Services Ltd.

We saw that there was an opportunity to offer comprehensive cover online at big savings compared to the policies on offer on the high street. So we launched the company to provide great value insurance products for mobile phones and gadgets, like laptops and more recently tablets.

This philosophy still exists today and drives everything we do.