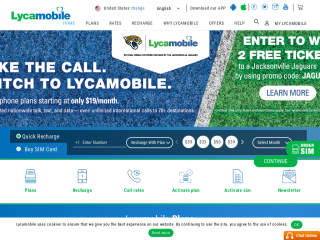 The world's largest international mobile virtual network operator with over 16 million customers and a new customer joining every two seconds.

Lycamobile's mission is to connect friends and family around the world. We aim to do this by offering low-cost, high-quality data and voice services across 23 countries. We are now expanding to offer a broad range of financial and travel services, including Lycamoney and Lycafly that help people stay in touch across borders.

Lycamobile is also available in Australia, Austria, Belgium, Denmark, France, Germany, Hong Kong, Ireland, Italy, Macedonia, Netherlands, Norway, Poland, Portugal, Romania, South Africa, Spain, Sweden, Switzerland, Tunisia, Ukraine, the UK and Russia.