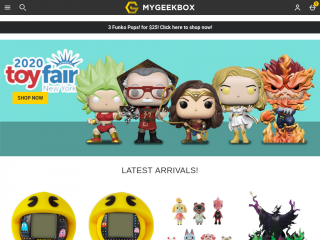 My Geek Box is the coolest subscription box out there, every month we send you a mystery box filled to the brim with geek gear, including a limited edition t-shirt in your chosen size.

Our geek aficionados hand pick the best items from the best franchises, including comics, films, games and much more. It's everything you need to get on the road to superfandom.

Subscribe now to make sure you are opening an exciting haul of geek gear at the end of every month! And guess what? It costs as little as £17.99 a month with FREE postage.