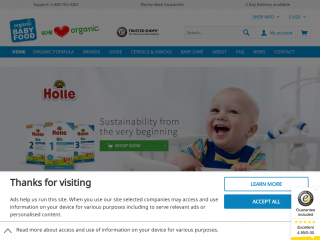 "FOR US, RELIABILITY IS NO EMPTY PROMISE. IT IS THE RESULT OF HARD WORK."

OBF24 is a parents-founded and operated organic food company based in Germany. We are a team of parents who believe babies and families around the world have a right to safe and healthy organic formula. It is our mission to make European organic formula available to other like-minded parents at an affordable cost - worldwide!

Since the very beginning, over 75 years ago, Holle has focused on naturalness and the use of pesticides or chemical fertilisers are strictly prohibited without any compromises. Today they are still using only raw ingredients grown to biodynamic or organic standards (Demeter) for their premium organic baby food. This is basis for the exceptional quality in the Holle baby food. Healthy and happy cows that can graze on lush fields and pastures - free of pesticides or chemical fertilizers.