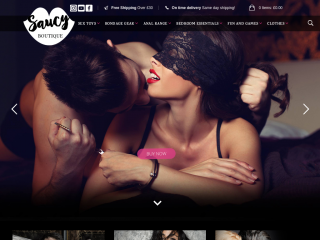 Saucy Boutique is an online sex shop based in Scotland and was founded by John Young and Mark Green around 18 months
ago, starting off life as an off-the-shelf sex toys website that served its purpose but
wasn't quite what we wanted and we knew we could achieve better.


We wanted to push the boat out and come up with something a little more
unique than that, since there were a lot of similar templated sex shop websites out
there…


So we chucked the old website out and started again! We've been
through a lot of heartache to get to where we are now (thanks to difficulties
with banks and credit card companies, and even social media sites like
Facebook), but the more obstacles that were thrown in our way, the more we were
determined to succeed.