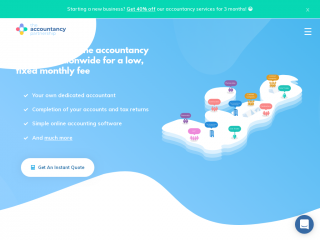 In 2006 - the same year Daniel Craig debuted as James Bond, Google bought YouTube for $1.65 billion and the billionth iTunes song was downloaded - The Accountancy Partnership was founded with one simple objective: to provide a refreshing alternative to stuffy accountants and unapproachable finance professionals.

Since then, The Accountancy Partnership has gone from strength to strength, growing a handpicked team of qualified professionals with over two century's worth of combined experience in the industry.

We've launched our own cloud-based bookkeeping software, helped more than 11,000 clients across the country and even gained an office pooch, Percy - and this is just our story so far.