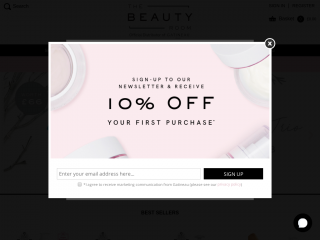 'If one had to choose one of the most inspiring stories in the history of French cosmetics…it would certainly be that of Jeanne Gatineau'-Les Nouvelles Esthetiques.

Our story began in Paris over eighty years ago with a visionary beauty therapist, Madame Jeanne Gatineau. A woman with a true passion for beauty, she set out to provide revolutionary skincare solutions for women.

She opened her first salon in 1932 and immediately began to develop her own skincare products to accompany her avant-garde treatment techniques. Through her collaboration with experienced dermatologists and bio-chemists she quickly became renowned with in the world of skin care. The Jeanne Gatineau School of Beauty opened in Paris in 1950 and provided expert training to thousands of students. The demand for Gatineau's unique and innovative expertise led to the manufacture of products for home use and Gatineau, as we know it today, was born.

Over the years Jeanne Gatineau's pioneering research and development resulted in cosmetic breakthroughs that have been stepping stones for the industry. The first beauty house in the world to develop an exfoliator and alcohol-free cleansers and toners, we were quick to establish ourselves as a skincare brand that anticipates the needs and expectations of women.

'In 1932, I created a brand of excellence for the most discerning of women.'- Jeanne Gatineau.