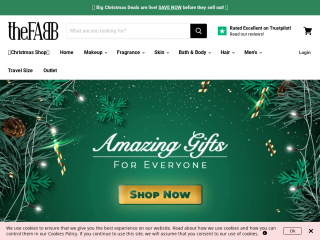 theFABB is a fabulous beauty shop brought to you by Pixeldrom Interactive Ltd. We have been operating in the United Kingdom since January 2014. Our mission is to offer premium quality beauty brands to customers worldwide.

With over 3 years of experience and 15 000+ orders processed, we pledge to provide guaranteed authenticity, prompt delivery, stellar customer service, exciting promotional incentives, and attractive loyalty discounts.

As our name implies (a derivative of 'fabulous'), our intent is to create an exquisite shopping experience that evokes feelings of luxury and loveliness.