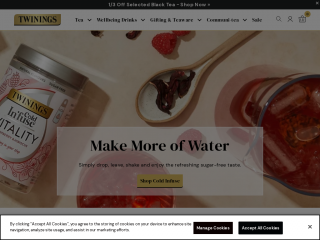 Twinings are pioneers of the tea trade; our history in providing exceptional tea makes us the number one choice for Out of Home Tea.

Choosing which tea to stock in your establishment is a crucial decision for your business, with the potential to boost profits dramatically.

With a 300 year history of blending and innovating, Twinings are continually growing the tea market in order to encourage new users to try our teas, and as a result have seen a large number of consumers trade-up from traditional tea to premium blends and infusions.

Twinings are also marker leaders in Specialty Tea, Green Tea and Infusions*, so make an excellent choice for any establishment looking to serve such products.