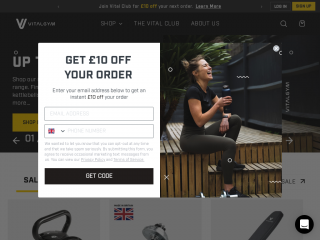 At Vital Gym, we strive to help you keep fit, stay strong, and be healthy - all from the comfort of your own home.

We know how expensive gym memberships can be, and often all we're really paying for is the equipment. So we wanted to bring you top-quality fitness equipment which you can use at home. You only need to purchase the equipment once and you'll be able to use it forever. If you want to keep fit, tone up, or build muscle - we know you'll love Vital Gym.

Our signature Adjustable Dumbbells & Kettlebells have been designed for maximum versatility and strength-building. Just one dumbbell contains up to 17 different weight options so you can gradually increase your weight as you change exercises or get stronger. Plus, it's super compact which save loads of space at home!