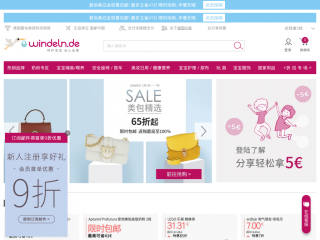 windeln.de is one of the leading online retailers for family products in Europe. The Group also operates a successful e-commerce business with products for babies and toddlers for customers in China. The broad product portfolio includes everything from diapers, baby food, children's furniture, toys, clothes and strollers to child car seats.

windeln.de was founded in October 2010.
The Company has been listed in the Prime Standard of the Frankfurt Stock Exchange since May 6, 2015.